Background
Owchar's have donated a grain bin that is 14ft in diameter.
Chad Nordin has already got the roof made and it is ready to go on our call.
The Outdoor Classroom will be a Grain Bin Gazebo style similar to the ones shown in the pictures below:

Design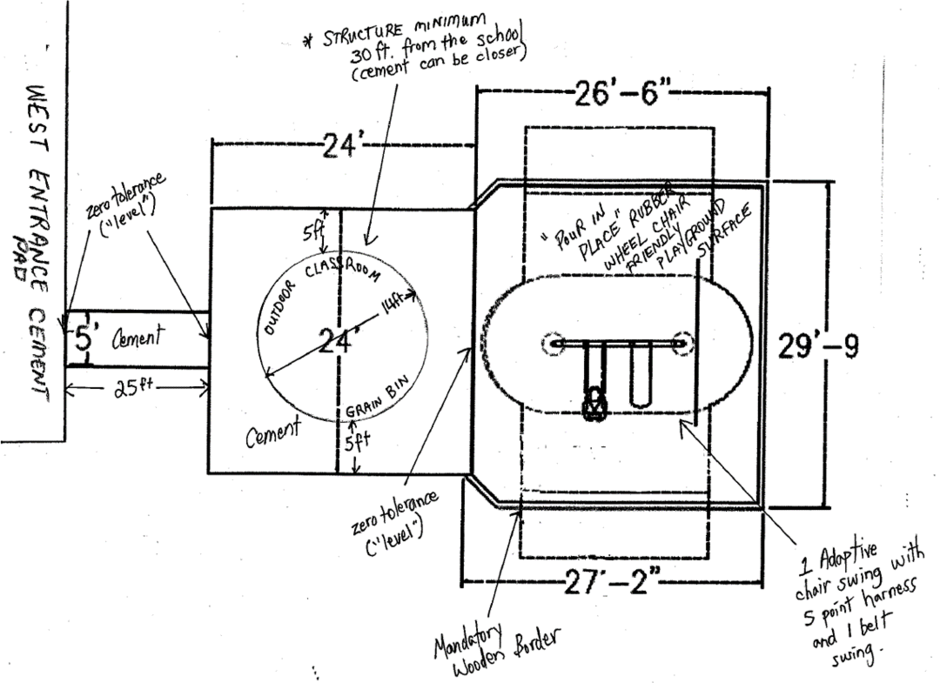 Donations to the project so far:
The CJES SCC have donated $5000.00 towards this project
CJES has donated over $4000.00
Grants:
We have applied for the COOP Community Spaces Grant.
Estimated Cost of the project
Online Raffle